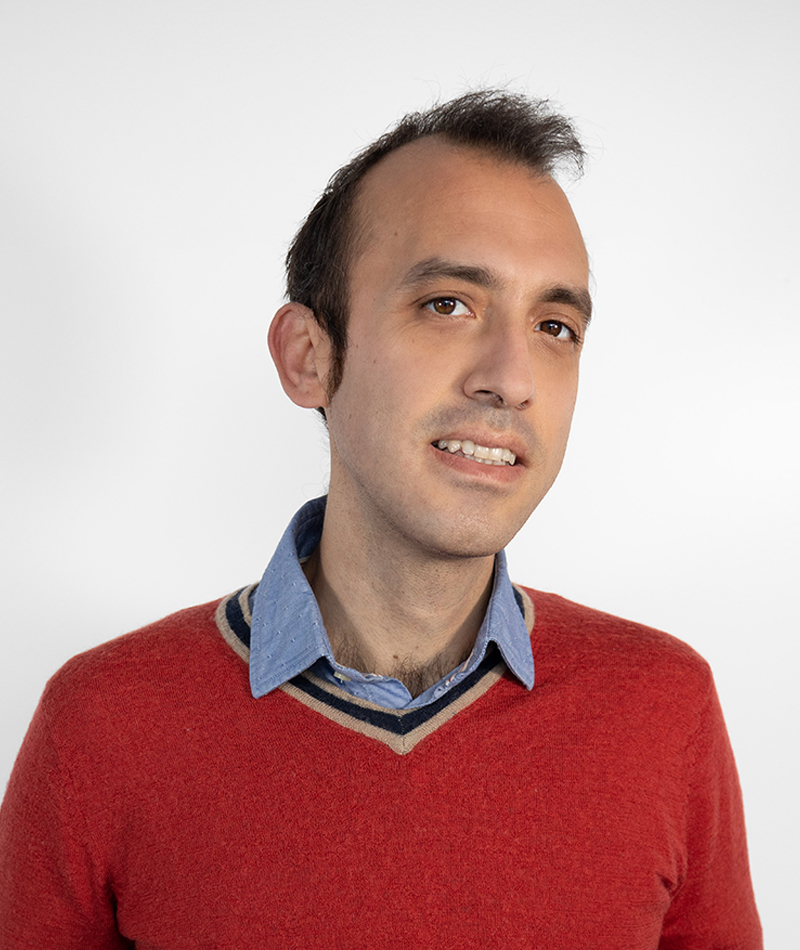 Services as Networks (SaS)
Phd , Researcher
Email: jorge.baranda@cttc.cat
Phone: +34 93 645 29 00
Jorge Baranda received his MSc. degree in Telecommunications Engineering and his MSc. in Science of Information and Communication Technologies (MINT) from the ETSETB-Technical University of Catalonia (UPC) in July 2008. In 2021, he obtained the Ph.D degree from the Computer Architecture Department of the UPC with a Cum Laude distinction.
From 2008 to 2009, he worked at GMV in the Information Security department. In November 2009 he joined the CTTC as a Research Engineer at the former Engineering Unit. In 2013, he became a Researcher in the Mobile Network Department of the Communication Networks and since 2019, he is a Senior Researcher. During his time in CTTC, he has participated in several European-funded projects (H2020, FP7), national funded projects (Retos Investigación I+D+i, COINCIDENTE) and industrial-funded projects. The development of such projects has allowed him to gain experience in the research and and development of standardized wireless communication systems (WiMAX, LTE, Li-Fi), mobile and transport networks and its orchestration and management using SDN and NFV techniques. He is also involved in the preparation of research proposals for competitive programs (European and National), as well as design, development and maintenance of the wireless segment of the EXTREME experimental facility.
His main research interests are focused on different aspects of networking: SDN, NFV and how these trends can complement or be integrated with former distributed networking concepts like efficient routing to develop next-generation mobile networks while integrating vertical industries to the telco ecosystem. He is also interested in radio wireless communication systems, mobile and transport networks, and signal and image processing.
Participation in Projects and Industrial Grants
Participation in 10+ R&D projects funded by European Comission (FP7 and H2020 programs) and national programs.
– H2020: 5Growth, 5G-TRANSFORMER, 5G-Crosshaul, SANSA
– FP7: PHYDYAS
– National programs: 5G-REFINE, 5GNORM, SYMBIOSIS, DUAL-CR, DUAL-CR-RD, SGR-1195
He has also participated in technology transfer projects: AT4Wireless, SILenCe (CTTC, Task Leader)
Dissemination, Scientific Publications
He has co-authored over 40 international and peer-reviewed journal and conference papers (including 5 journals ranked in the first quartile Q1 and papers at IEEE InfoCom and ACM MobiHoc conferences).
-ORCID ID: https://orcid.org/0000-0002-7764-5662
Google Scholar stats (as of 2021/11) Citations: 420, h-index:12, i10-index:15.
-Google Scholar Profile: https://scholar.google.com/citations?user=LrN2xPAAAAAJ&hl
-Research Gate Profile (https://www.researchgate.net/profile/Jorge_Baranda) RG Score 20.08 ( over 72.5%)
Reviewer Tasks
He is regular reviewer of the following journals:
– IEEE Communications Magazine
– Elsevier Computer Communications
Roles in Conferences
– TPC Member PIMRC'20 Track 2 Networking & MAC
Scientific & Professional Memberships
– IEEE Senior Member (SM) since 2019