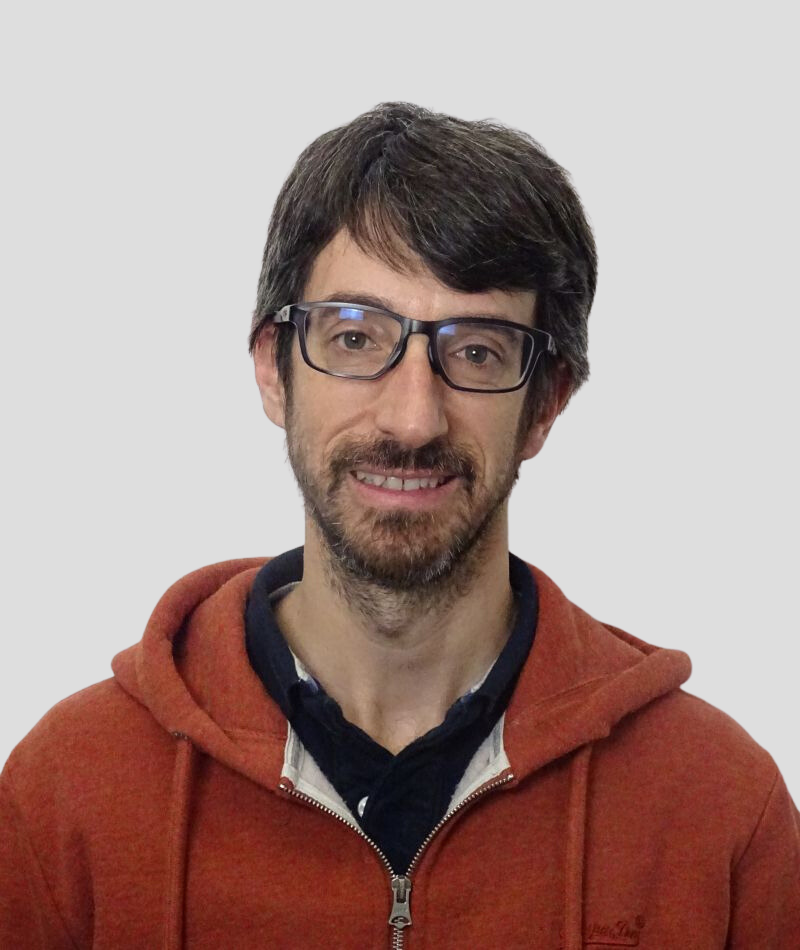 Navigation & Positioning (N&P)
Phd , Researcher
Email: javier.arribas@cttc.cat
Phone: +34 93 645 29 00
Javier Arribas obtained the B.Sc. and the M.Sc. in Electrical Engineering from La Salle School of Engineering (Ramon Llull University), in 2002 and 2004 respectively. From January 2004 to September 2005 he worked as Teaching Assistant on Electronic Instrumentation Measurements at the Signal theory and Communications Department. In February 2005 he founded Nadir Mobile Systems Engineering Company where he worked as the Engineering section director from 2005 to 2007. Since 2004 he collaborates with La Salle as M.Sc. and B.Sc. Theses advisor where he was involved in the SalleSat Cubesat picosatellite development program as the technical director.
In 2008 he was awarded the Ph.D. fellowship of the Centre Tecnològic de Telecomunicacions de Catalunya (CTTC).He received his Ph.D. from the Universitat Politècnica de Catalunya (UPC), Spain, in 2012. In September 2012 he joined the CTTC, where he currently is Senior Researcher in the Communications Systems Division and coordinates both the Digital Signal Processing lab (DSP lab) facilities and the GESTALT testbed.
His primary areas of interest include statistical signal processing, array signal processing, GNSS synchronization, detection and estimation theory, software defined receivers and transmitters, FPGA prototyping, navigation sensor fusion prototyping and design of RF front-ends.
Since 2004 he advised: 1 Ph.D. Thesis, 3 MSc Theses, 9 BSc Theses, Mentor of both the Google Summer of Code (GSoC) and the ESA Summer of Code in Space (SOCIS) contest for the open-source project GNSS-SDR for three consecutive years. He has over 7 years of involvement in projects funded by the European Commission, Spanish and Catalan Governments, as well as the European Space Agency (ESA) in technical duties and as a Principal Investigator. Related to his areas of expertise, he has published one book chapter, 5 journal articles, and 20+ international conference papers.
Javier is the recipient of the EURASIP Best PhD Thesis Award 2015 for his Thesis "GNSS Array-Based Acquisition: Theory and Implementation". He is Senior Member of the Institute of Electrical and Electronics Engineers (IEEE), member of the European Association for Signal Processing (EURASIP), and member of the Institute of Navigation (ION).
ORCID ID: http://orcid.org/0000-0001-6346-3406
Involvement in relevant public funded projects:
– Spanish Ministry of Economy and Competitiveness – Aprendizaje Estadístico e Inferencia para Sistemas de Comunicación de Alta Dimensionalidad (ARISTIDES), Ref: RTI2018-099722-B-I00, 2019- present. Role: Investigator
– European Commission – "Enhanced real time services for optimized multimodal mobility relying on cooperative networks and open data (TIMON)," H2020-MG, Grant Agreement No. 636220. 2017 – 2019. Role: Principal investigator. Project Coordinator: Leire Serrano (Universidad de DEUSTO). Budget: 5.6 M€.
– European Commission – "Advanced Multi-Constellation EGNSS Augmentation and Monitoring Network and its Application in Precision Agriculture (AUDITOR)," H2020-GALILEO. Grant Agreement No. 687367. 01/01/2016 – 01/07/2018. Role: Investigator and Work Package leader. Project Coordinator: Esther López (ACORDE Technologies S.A.). Budget: 1 M€.
– Spanish Ministry of Economy and Competitiveness – "Advanced Bayesian computation methods for estimation, prediction and control in multi-sensor complex systems (ADVENTURE)," Ref: TEC2015-69868- C2-2-R. Role: Co-Principal investigator. Budget: 122 k€.
Involvement in relevant European Space Agency (ESA) projects:
– GNSS_IN_SPACE-II – GNSS Software-defined Advanced Signal Generator on Xilinx Zynq System-on-chIp (SoC). 2019-present, Role: Principal investigator.
– GNSS_IN_SPACE – GNSS Software-defined Space Receiver on Xilinx Zynq System-on-chIp (SoC). 2018-2019,Role: Investigator and Work Package leader.
– CoupleETC – Coupled Enhanced Turbo Codes Demodulator and Decoder in FPGA. 2012-2014, Role: investigator.
For a complete list of Javier's publications and project involvement please click on "Publications" and "Projects" tabs.