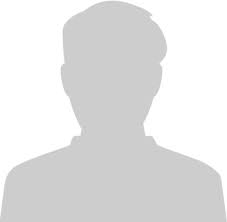 Sustainable Artificial Intelligence (SAI)
Msc , Researcher
Email: abuhelalah.ebrahim@cttc.cat
Phone: +34 93 645 29 00
Ebrahim Abu Helalah is a Telecommunication Engineer that was born in Jordan, Amman. He received a bachelor's degree in communication engineering in 2015, beyond a master's degree in Telecommunication Engineering specialized in Antennas, Microwaves, and Photonics for Communications and Earth Observation at Universitat Politècnica de Catalunya (UPC), 2021.
His Master's Final Project was under title "Microwave measurements of material properties for CERNs Future Circular Collider" where it has been done in ALBA Synchrotron under the supervision of both Dr. JUAN O'CALLAGHAN, and Dr. MONTSE PONT.
From 2016-2018, he has been working as a Technical Support Engineer at Professional Audio Visual & Multimedia Co. LTD, where he was supporting broadband telecommunication and networking devices such as LTE for multi vendors and operators.
In April 2022, he joined the Center for Technology of Telecommunications of Catalonia (CTTC) as a researcher in Sustainable Artificial Intelligence Research Unit on the PANDORA project under the supervision of Dr. Jordi Serra. This project aims to contribute to the building of EU cyber defense capabilities by providing open technical solutions for real-time threat hunting and incident design. Implement a response with an emphasis on endpoint protection and information sharing.
No results found
No results found