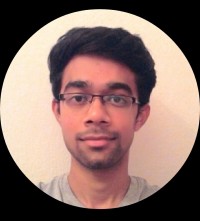 Information and signal processing for intelligent communications (ISPIC)
Msc , Researcher (PR)
Email: rajakumar.dheeraj@cttc.cat
Phone: +34 93 645 29 00
Dheeraj Raja Kumar received his Master degree in Applied Telecommunications and Engineering Management from UPC Barcelona in June 2020. During his Bachelor degree in Electronic and Communication Engineering at City University of Hong Kong, he had participated in a summer internship at CTTC in the summer of 2017. He has fostered an active interest in the ICT field through his Bachelor thesis on the use of multimode lasers for communication purposes, and working as a Cyber Risk Intern at Deloitte, Hong Kong.
He is currently pursuing his PhD (Application of Machine Learning for 5G and beyond) working in the Communication Systems Division of CTTC. He is linked with the project ARISTIDES – Statistical Learning and Interference for Large Dimensional Communication Systems. His research interest falls in the confluence of Data Science and Next-generation Wireless Communications.
No results found
An automated algorithm for extracting road edges from terrestrial mobile LiDAR data
ISPRS Journal of Photogrammetry and Remote Sensing.
Vol 85.
pp. 44-55
January 2013.
P. Kumar, C. P. McElhinney, P. Lewis, T. McCarthy
Google Scholar
Show More