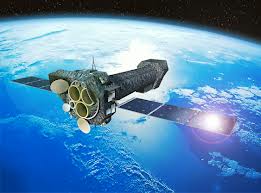 Start: 04/09/2014
End: 29/09/2017
Funding: European, Industrial
Status: Completed

Research unit:
Array and Multi-Sensor Processing (A&MSP)
Acronym: AIM-SAT
The AIM-SAT project aims to design and develop a system demonstrator that proves the feasibility and the benefits of interference mitigation techniques in multi-beam satellite networks with aggressive frequency reuse schemes. The objective of the project is now to evaluate analytical results that indicate that substantial increase in the capacity can be obtained, in a more realistic and representative test environment, taking into account system and payload characteristics. The task will be accomplished by means of a developed SDR platform and integrated software capable to fully represent and validate the performance of the selected techniques.
The part subcontracted by JOANNEUM comprises:
The selection of the interference mitigation techniques that allow for advanced detection at the receiver in order to either remove the interference or detect additional useful information.
Consulting during the implementation with respect to theoretical and algorithm related questions.
Ana Isabel Pérez-Neira
PI/Project Leader
No results found
No results found