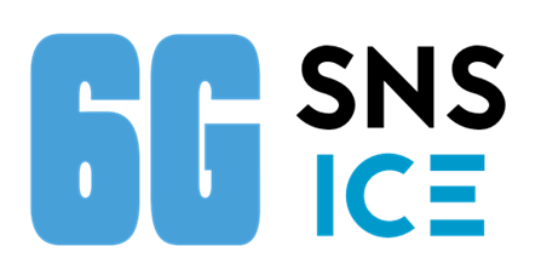 Start: 01/01/2023
End: 31/03/2025
Funding: European
Status: On going

Research unit:
Information and signal processing for intelligent communications (ISPIC)
Acronym: SNS-ICE
Call ID: HORIZON-JU-SNS-2022-STREAM-CSA-02
Code: 101095841
The project will create a collaboration environment for European and global stakeholders involved in the preparation of 6G smart networks and services. It will be the instrument to present, leverage, and position the SNS JU activities and achievements in major European and global fora. The project will work at a global level with other regions, where 6G activities are planned and ongoing. This will create an environment to promote SNS JU results and achievements, exchange trends and ideas to achieve global consensus. Key standardization activities will be also monitored, and main roadmaps and trends will be communicated back to the SNS JU projects.The project will also establish dialogues at a European level between peer Horizon Europe Partnerships, national initiatives, research and development clusters, etc., targeting the exchange of information, plans and priorities. This will enable a better understanding of the European activities among the involved stakeholders and will potentially enable a better alignment of their plans.
Additionally, SNS ICE will also be engaged in dialogues with key vertical industries through well-established associations, to identify their requirements and promote the SNS JU solutions to them. This exchange of ideas will create opportunities for tailor-cut 6G solutions and their early adoption by the verticals industries.
All these activities are expected to contribute significantly to secure Europe's leading role in the definition, provision, and exploitation of 6G solutions. SNS ICE is planning to organize dedicated workshops with the abovementioned groups of stakeholders at main international events, most notably Techritory and EuCNC. It will also provide several presentations at international and European conferences and events. The outcomes of these results will be communicated to the SNS JU community assisting the research and innovation activities to be fully aware of the global 6G progress.
Carles Antón-Haro
PI/Project Leader
6G Smart Networks and Services Industry Association (6G-IA)
Coordinator
No results found