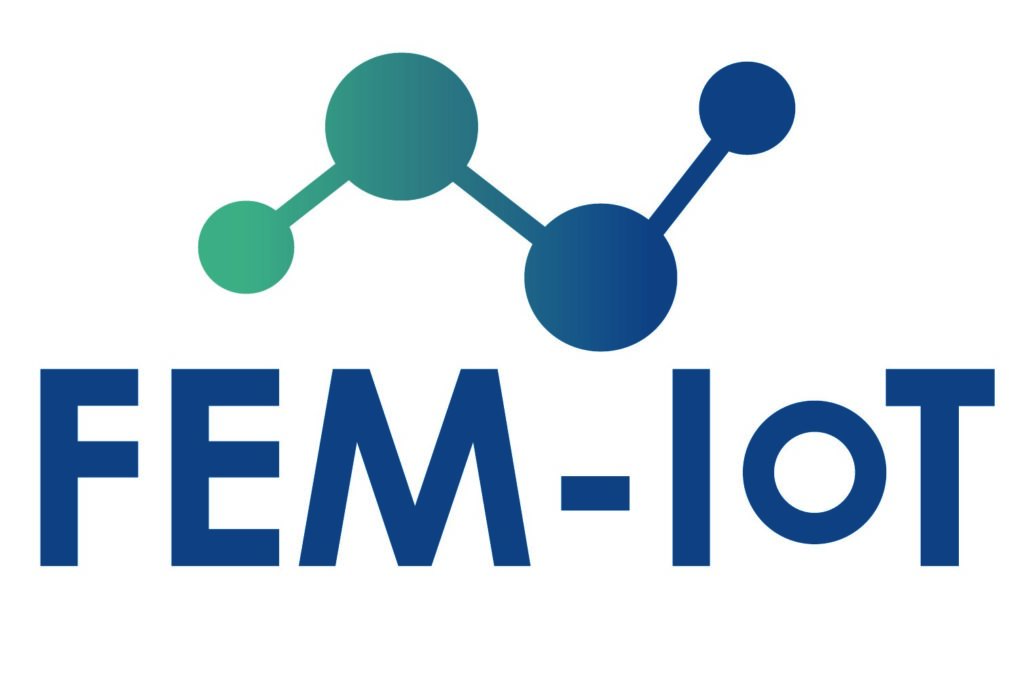 Start: 02/05/2019
End: 31/12/2022
Funding: Catalan
Status: Completed

Research unit:
Geomatics (GM)
Acronym: FEMIOT
Code: 001-P-001662
FEM-IoT is a consortium of 12 Catalan research centers to boost the emerging sector of the Internet of Things. The main objective is to become a laboratory platform for the research and innovation of smart city infrastructure elements and all the resulting value-added services. In other words, the project intended to provide the infrastructure of the city of intelligence through IoT solutions, which will allow the development of the smart cities sector.
Research sub-projects:
IoT Data Valuation: To develop standard methods of data analysis. Two study cases: one for controlling the energy flows on the streets, and one for the intelligent traffic control and traffic control system.
Connected Street Infrastructures: To achieve an integrated, flexible and multi-technology ICT infrastructure.
Catalan description:
FEM-IoT és un consorci de 12 centres de recerca i universitats catalanes creat per impulsar la transferència i la recerca en l'àmbit de la Internet de les Coses (IoT), com un camp estratègic i de gran potencial dins del sector TIC.
L'objectiu principal del projecte és convertir-se en una plataforma / laboratori per a la investigació i la innovació d'elements d'infraestructures IoT per al desenvolupament del sector de les ciutats intel·ligents. Igualment, el projecte vol promoure la competitivitat del teixit industrial català.
Donat que la IoT es basa en una combinació de tecnologies connectades,les entitats i institucions participants en el projecte són capdavanteres en el desenvolupament de solucions IoT en àrees diverses com la connectivitat, la sensòrica, la computació, la ciberseguretat o l'optimització del consum energètic. Aquest projecte està liderat per l'i2CAT i compta amb la participació del BSC, CTTC, la UPC, la UPF, la UOC, la URV, el CVC, EURECAT, Leitat, IREC i CIMNE.
Línies de recerca:
Valorització de dades IoT: La recollida massiva de dades és una de les principals característiques de les plataformes IoT en l'àmbit urbà. Per tal de promoure una eficaç compartició i explotació d'aquestes dades, FEM-IoT posarà en marxa aquest projecte, sota la coordinació de CIMNE, amb l'objectiu d'unificar estàndards de hardware i software. Aquest projecte se centrarà, inicialment, en dos casos d'ús de la ciutat de Barcelona: el del control dels fluxos energètics als carrers i el del control de la mobilitat i intensitat del trànsit.
Infraestructures de carrer connectat: Aquest projecte, liderat per i2CAT, té l'objectiu de dissenyar una arquitectura global i integrada capaç de donar resposta a totes les necessitats de connectivitat i serveis d'una ciutat intel·ligent. Concretament, el projecte analitzarà com aquest model d'infraestructura pot donar cabuda als requeriments de mobilitat i latència dels vehicles connectats i, més endavant, dels vehicles autònoms i els drons. A més a més, a part de treballar per reduir la fragmentació de les solucions existents, el projecte també desenvoluparà tecnologies de baix consum com a base per connectar els milers de dispositius que es preveuen desplegar a les ciutats del futur.
Impacte estimat:
Tot i ser encara un mercat emergent, gràcies al gran ventall d'aplicacions que ofereixen les tecnologies IoT, es preveu que en els pròxims anys s'incrementi àmpliament la seva demanda per millorar la competitivitat del teixit empresarial català en àmbits com la indústria, les ciutats o la mobilitat intel·ligent.
A més a més, l'agrupació vol generar un model de coordinació entre les parts amb la voluntat de compartir, col·laborar i establir estratègies comunes en la recerca i la transferència de resultats. L'objectiu de l'agrupació és sumar capacitats per adaptar-se millor a les demandes d'aquest mercat tecnològic, evitar la fragmentació de solucions i garantir-ne la interoperabilitat.

Francisco Vázquez
PI/Project Leader
Ricard Vilalta
PI/Project Leader
Ricard Vilalta
Researcher
FUNDACIO PRIVADA i2CAT, Internet i innovacio Digital a Catalunya
Coordinator
No results found