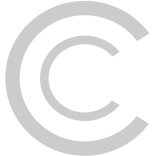 Start: 01/11/2011
End: 31/12/2013
Funding: National
Status: Completed


Acronym: CO2GREEN
Code: TEC2010-20823
· To define green metrics directly related to the delivered QoS and system spectral efficiency in order to measure the energy consumption at the component, node, and system/network levels.
· To identify and define potential scenarios and use cases that may benefit from the use of the energy-efficient algorithms that will be proposed in the project.
· To design, analyse and evaluate the potential benefits of cooperative techniques based on advanced short-range communications for the goal of power/battery lifetime saving of mobile wireless devices.
· To design, analyse and evaluate minimum-energy consumption cognitive vertical handover procedures between different technologies in heterogeneous networks.
· To validate the key research outcomes through large-scale computer-based simulation and real-life experimentation to test the applicability of CO2GREEN algorithms and protocols.
Christos Verykoukis
PI/Project Leader
Tatjana Predojev
Researcher
Francisco Vázquez
Researcher
Angelos Antonopoulos
Researcher
Centre Tecnològic de Telecomunicacions de Catalunya
Coordinator
No results found