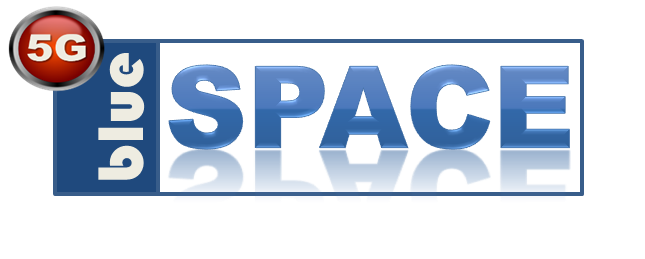 Start: 01/06/2017
End: 30/11/2020
Funding: European
Status: Completed

Research unit:
Optical Networks & Systems (ONS)
Acronym: BLUESPACE
Call ID: H2020-ICT-07-2017-762055
Code: 762055
BlueSpace addresses the challenges of increased capacity, scalability, manageability, resource allocation of 5G networks by adopting a pragmatic yet disruptive and future proof approach. The core concept of this project is exploiting the added value of Spatial Division Multiplexing (SDM) in the Radio Access Network (RAN) with efficient optical beamforming interface for the pragmatic Ka-band wireless transmission band. Both being seamlessly integreable in next generation optical access networks infrastructures with massive beam steering capabilities and with flexible networkmanagement control BlueSpace proposition offers unrivalled characteristics that include:
a) increased bandwidth provision by naturally enabling and supporting massive multiple Input Multiple Output (MIMO) in the Ka-band with seamless starting/ending interface with the fiber medium by exploiting space diversity in the RF domain with efficient beamsteering in the photonic domain,
b) A compact infrastructure that is reconfigurable by means of Software Defined (SDN) and Network Function Virtualization (NFV) paradigms and with
c) full integration with existing approaches for access networks such as Passive Optical Networks (PONs).
By achieving its goal BlueSpace is a truly viable and efficient path for 5G wireless communications with a 1000-fold increase in capacity, connectivity for over 1 billion users, strict latency control, and network software programming.
Raül Muñoz
PI/Project Leader
Ramon Casellas
Researcher
Ricardo Martínez
Researcher
Ricard Vilalta
Researcher
Francisco Javier Vilchez
Researcher
Michela Svaluto Moreolo
Researcher
Laura Rodríguez
Researcher
Josep M. Fàbrega
Researcher
No results found