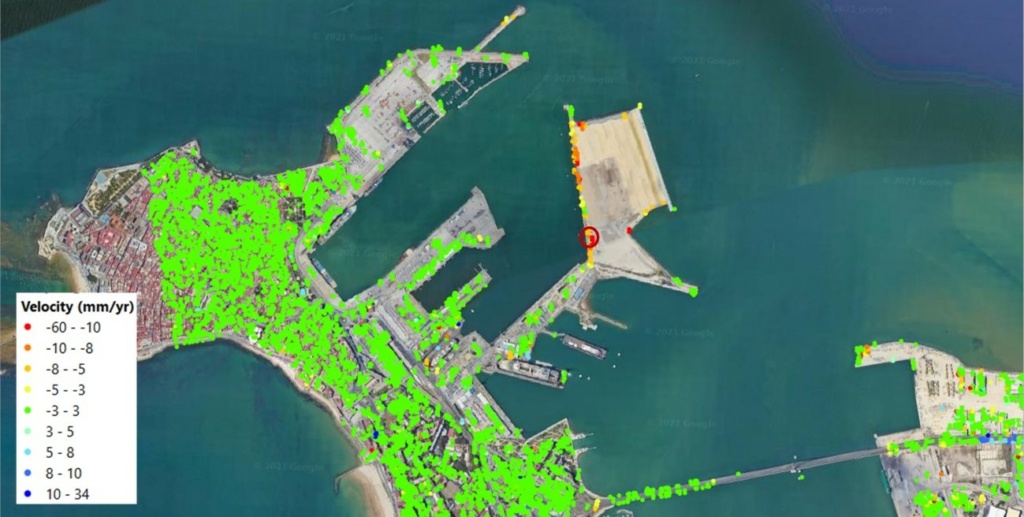 Start: 01/12/2021
End: 30/11/2024
Funding: National
Status: On going

Research unit:
Geomatics (GM)
Acronym: PROMETEO
Call ID: H2020-JTI-FCH-2020-1
Code: PLEC2021-007842
The PROMETEO project addresses the predictive infrastructure maintenance based on two main pillars: a continuous intelligent remote sensing of infrastructures and nearby areas, which is integrated with a dynamic numerical modelling. The used remote sensing tool is the Interferometric Synthetic Aperture Radar (InSAR) technique.
The main challenge is to integrate remote sensing and traditional monitoring data and geo-mechanical modelling in a web-based platform to: early detect displacements at large scale; compare remote monitoring and traditional monitoring data; and compare them with those from dynamic geo-mechanical modelling. Doing so, the system will be able to perform prediction and alert, which are key for infrastructure maintenance.
The project involves R&D activities to perform a wide-area, intelligent early-detection of deformation phenomena; to implement a continuous InSAR monitoring of single infrastructures; to develop a web-based application to integrate and analyse multi-source monitoring data; and to develop the integration platform for dynamic modelling, prediction, and alert.
The project will include important technology transfer activities, which will mainly involve the GeoKinesia company.
The proposed approach will be tested in four project Pilots. The first one concerns a railways network, where the early detection plays a key role. The second Pilot regards a highway site affected by a set of landslides. The third Pilot includes a viaduct that suffers structural problems, partially caused by a landslide. The fourth Pilot concern a port infrastructure.
In the Pilots an end-to-end demonstration will be performed: a wide area InSAR monitoring, the detection of deformation active areas, their intersection with the infrastructures at hand, the continuous monitoring, the integrated modelling and the associated predictions and alerts.
Michele Crosetto
PI/Project Leader
Oriol Monserrat
Researcher
Centre Tecnològic de Telecomunicacions de Catalunya
Coordinator
Instituto Geológico y Minero de España

Centro de Estudios y Experimentación de Obras Públicas – CEDEX

No results found