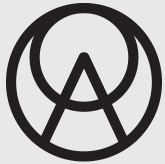 Start: 01/01/2014
End: 31/12/2017
Funding: European
Status: Completed

Research unit:
Advanced Signal and Information Processing (ASIP)
Acronym: ADVANTAGE
Call ID: FP7-PEOPLE-2013-ITN
Code: 607774
The ITN (Initial Training Network) ADVANTAGE is a major inter-disciplinary and inter-sectorial 4-year research project funded by the European Commission under the Marie Curie Programme.
The project aims at training 13 Early Stage Researchers (ESRs) along Europe who will work towards the design of the next generation of Smart Grids. This project aims at bringing together power and communications engineering research and development communities.
ADVANTAGE will train the next generation of engineers and scientists, leading to the development of smart grid technology within Europe and internationally.
CTTC hosts 3 out of the 13 ESRs, who will work in coordination and with the supervision of Senior Researchers at CTTC.
Others:
Novi Sad Training week video in the Serbian media: https://youtu.be/JfO9KA-AC3g
Jesús Alonso
PI/Project Leader
Carles Antón-Haro
Researcher
Javier Matamoros
Researcher
Charalampos Kalalas
Researcher
Achilleas Tsitsimelis
Researcher
No results found