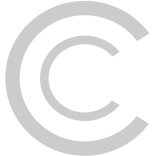 Start: 01/01/2015
End: 30/06/2018
Funding: National
Status: Completed

Research unit:
Machine to Machine Communications (M2M)
Acronym: CELL FIVE
Code: TEC2014-60130-P
CellFive aims to design and demonstrate a new line of next generation small cells that deliver ubiquitous, cost-effective and high speed connectivity at any time and at any place to support 5G services. This, in perfect harmony with the subjacent operation of M2M services demanding low data rates but extremely high energy-efficiency and capacity to handle high number of connected devices.
The key innovations in CellFive include:
1)A new networking topology to provide ubiquitous virtual small cell access via a high speed backhaul link for outdoor scenarios by by exploiting cooperation and networking coding in synergy with legacy (LTE) and future emerging LTE-A networks;
2) Study of coexistence between virtual small cells and macro cells and to propose interference aware network-coded cooperation;
3) Network-coding overlay protocol for energy reduction and network resiliency;
4) Ultra high energy-efficiency communication protocols for M2M communications integrated in high-speed 5G Networks through small cells. Energy harvesting techniques will be included in the protocol design process to enable close to zero-power operation.
5) Innovative Medium Access Control (MAC) and scheduling protocols to integrate and manage M2M traffic in 5G Networks with Virtual Small Cells.
Christos Verykoukis
PI/Project Leader
Francisco Vázquez
Researcher
Centre Tecnològic de Telecomunicacions de Catalunya
Coordinator
No results found